Meet Sally Wenzel
---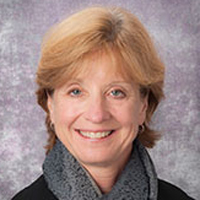 Sally Wenzel, MD, ATSF
Sally E. Wenzel, MD, is the director of the Asthma Institute at the University of Pittsburgh Medical Center and an internationally recognized expert in severe asthma.
She is a recipient of the ATS Recognition Award for Scientific Accomplishment and the ATS Elizabeth A. Rich Award for her leadership and mentoring of women in science.
Dr. Wenzel gives back to the pulmonary community through her expertise, commitment to patient care, mentorship of young researchers and clinicians, and her longstanding and generous support of the ATS Foundation.
What inspires you to give? NIH dollars continue to shrink. These Foundation funds are critical to helping ensure that the next generation of lung researchers develops and thrives to continue to improve the health of our patients with lung disease.
What do you think differentiates the ATS Foundation from other groups working on pulmonary diseases? It is exclusively focused on research projects of relevance to the lung and aids in the development of junior investigators. 
What do you wish other people knew about the ATS Foundation? That it is a grassroots organization dedicated to improving the lives of patients with lung diseases.
What do you do when you aren't working? When is that?
What might someone be surprised to know about you? Even though I am an asthma doctor who used to remind allergic asthma patients constantly about finding a new home for their cat that they are allergic to, I have two cats that I love dearly and would have a hard time myself giving away. 
Thank you, Dr. Wenzel, for everything you do for the ATS Foundation!