Ways to Give
---
Monthly Giving
American Thoracic Society Monthly Givers provide our programs with a steady and dependable flow of income.
Your commitment ensures the funds are in place to support the programs that have made the ATS so effective in launching careers dedicated to scientific discovery and better patient care.
Being an ATS Monthly Giver is a convenient way to make a big difference:
You can give more, but you feel it less. Maybe a one-time gift of $300 isn't in the budget, but your monthly gift of $25 will equal that amount in just one year—making your giving easier.
You can authorize a charge from your credit or debit card. A record of each payment will appear on your statement and will serve as your receipt—making your giving convenient.
You can receive fewer requests for support because you've already made your commitment—that's less mail and email.
Plus, ATS Monthly Givers keep costs and overhead low—making your giving go even further.
Your recurring bank or credit card payments will continue until you notify ATS otherwise—no need to renew! You may cancel or change your recurring gift at any time by notifying ATS at giving@thoracic.org or 212-315-6465. A record of each payment will appear on your monthly bank or credit card statement and will serve as your receipt.
Planned Giving
It's your legacy. Make a planned gift to the American Thoracic Society and build a future where respiratory diseases no longer exacts its toll on individuals and families.
You have options when naming the ATS as a beneficiary in your planned giving:
You can choose to gift all or a percentage of your plan, will, or trust.
Your attorney or accountant can help you make choices that meet the needs of your family and support the causes you hold dear.
"When I was very young, my husband and I invested a few hundred dollars in an annuity fund then promptly forgot about it. Many years later, we were pleasantly surprised to learn that the fund had grown significantly in value. We had no plans to continue the investment, so we decided to make the American Thoracic Society the beneficiary of the fund. The fund sits there, quietly accumulating value, and will benefit the ATS Research Program and (eventually) benefit patients with lung diseases." – Sharon Rounds, MD, ATSF
Combined Federal Campaign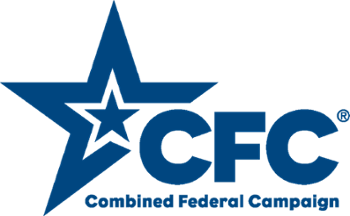 The American Thoracic Society participates in the Combined Federal Campaign – Medical Research Charities.
CFC giving is a convenient way to make a big difference. Beginning September 1, 2021 and continuing through January 15, 2022, federal employees can make a tax-deductible gift to the ATS. Federal government employees include all those working in federal agencies, at VA hospitals and in the military, both in the U.S. and internationally.
CFC giving provides you the option to spread your gift over the year through a payroll deduction—you can give more but feel it less.
By making a gift and encouraging others in your workplace to give, you can build a future where lung disease patients breathe better, curing respiratory diseases through research.
If you wish to donate through the CFC site, please visit: https://cfcgiving.opm.gov/welcome 
The ATS CFC Number is: 81528
The CFC is the world's largest and most successful annual workplace charity campaign, with more than 200 CFC campaigns throughout the country and internationally helping to raise millions of dollars each year. Visit the CFC's Virtual Charity Fair to watch our video.