Meet Mark Gladwin
---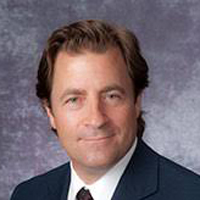 Mark Gladwin, MD
Mark Gladwin, MD, is the chief of pulmonary, allergy and critical care medicine at the University of Pittsburgh School of Medicine and director of the Pittsburgh Heart, Lung, Blood, and Vascular Medicine Institute. His clinical research and expertise focuses on pulmonary hypertension and the pulmonary complications of sickle cell disease.
Dr. Gladwin gives back to the pulmonary community through his dedication to improving patient care, commitment to supporting young researchers, and generous contributions to the ATS Foundation.
What inspires you to give? A central passion of mine is the support of physician-scientists. Many young investigators are struggling in the midst of a sustained federal government/NIH recession. The ATS Foundation supports research in lung diseases, and I think it's really critical that organizations like ATS step into that breach.
What do you think differentiates the ATS Foundation from other groups working on pulmonary diseases? The ATS is the major organization that promotes academic pulmonary medicine. It's the home to serious physician-scientists and academic leaders. The ATS Foundation represents that important leadership group.
What do you do when you aren't working? I'm always working! I have kids that are 9, 11, and 13, and they keep me very busy playing soccer.
What might someone be surprised to know about you? I still play competitive soccer in an over-40 outdoor premier league.
Thank you, Dr. Gladwin, for everything you do for the ATS Foundation!