ATS Research Program Benefit
---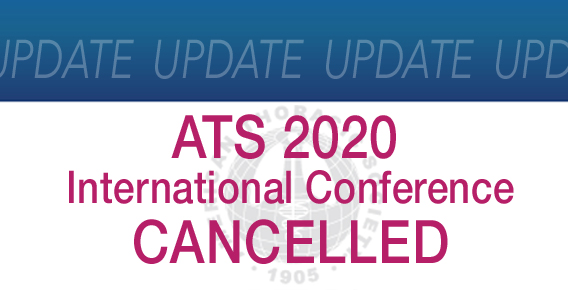 The American Thoracic Society has decided to cancel the International Conference, originally scheduled for May 15-20 in Philadelphia, due to the COVID-19 epidemic and the ensuing public health crisis currently facing the global community. This includes the Twelfth Annual ATS Research Program Benefit. We look forward to honoring our Breathing for Life Awardee, Dr. Homer Boushey, and our ATS Research Program awardees at another time.
We made this decision based on recent actions by various government entities, including the guidance issued by the CDC and out of an abundance of caution and concern for our community, members, conference attendees and exhibitors, and staff.
The ATS will provide more information on ticket and package refunds as soon as they are available. If you have immediate questions, please contact Melinda Garcia in Development Operations at mgarcia@thoracic.org.