Join the Trudeau Society
---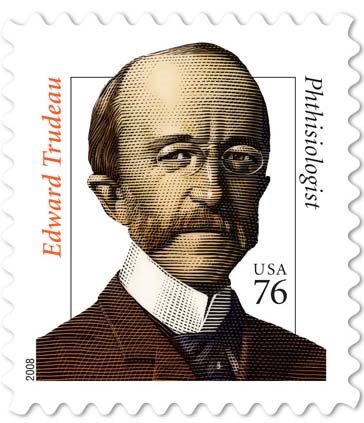 Dr. Trudeau was a forward-thinking physician whose vision spurred the founding of the ATS, as well as its growth as a world-renowned leader in lung research and education over the last hundred-plus years.
To recognize his distinguished achievements and honor those who share his vision, the ATS has established the Edward Livingston Trudeau Society to honor individuals who have made a legacy gift. 
Members of the Edward Livingston Trudeau Society receive:
A Trudeau Society contributor ribbon to be worn on their name tags during the ATS International Conference;
Special recognition on the Honor Roll of Donors; and
Invitations to special events.
To become a member, please contact us and let us know that you have made an estate gift to the American Thoracic Society. Examples of such gifts are:
Designating the ATS as a charitable beneficiary in a will or trust;
Naming the ATS as owner and/or beneficiary of a life insurance plan;
Indicating the ATS as a beneficiary of a retirement plan account; and
Funding a life-income gift with the ATS as the charitable beneficiary.
If you have included the ATS in your estate plans contact the ATS Development Department at giving@thoracic.org or (212) 315-6465 to inform us about the provision you have made so that we can properly thank you and honor you as a member of the Edward Livingston Trudeau Society. All information you provide will remain confidential.
---
Credits for image: United States Postal Service. Stamp designed by Howard E. Paine and created by Mark Summers.